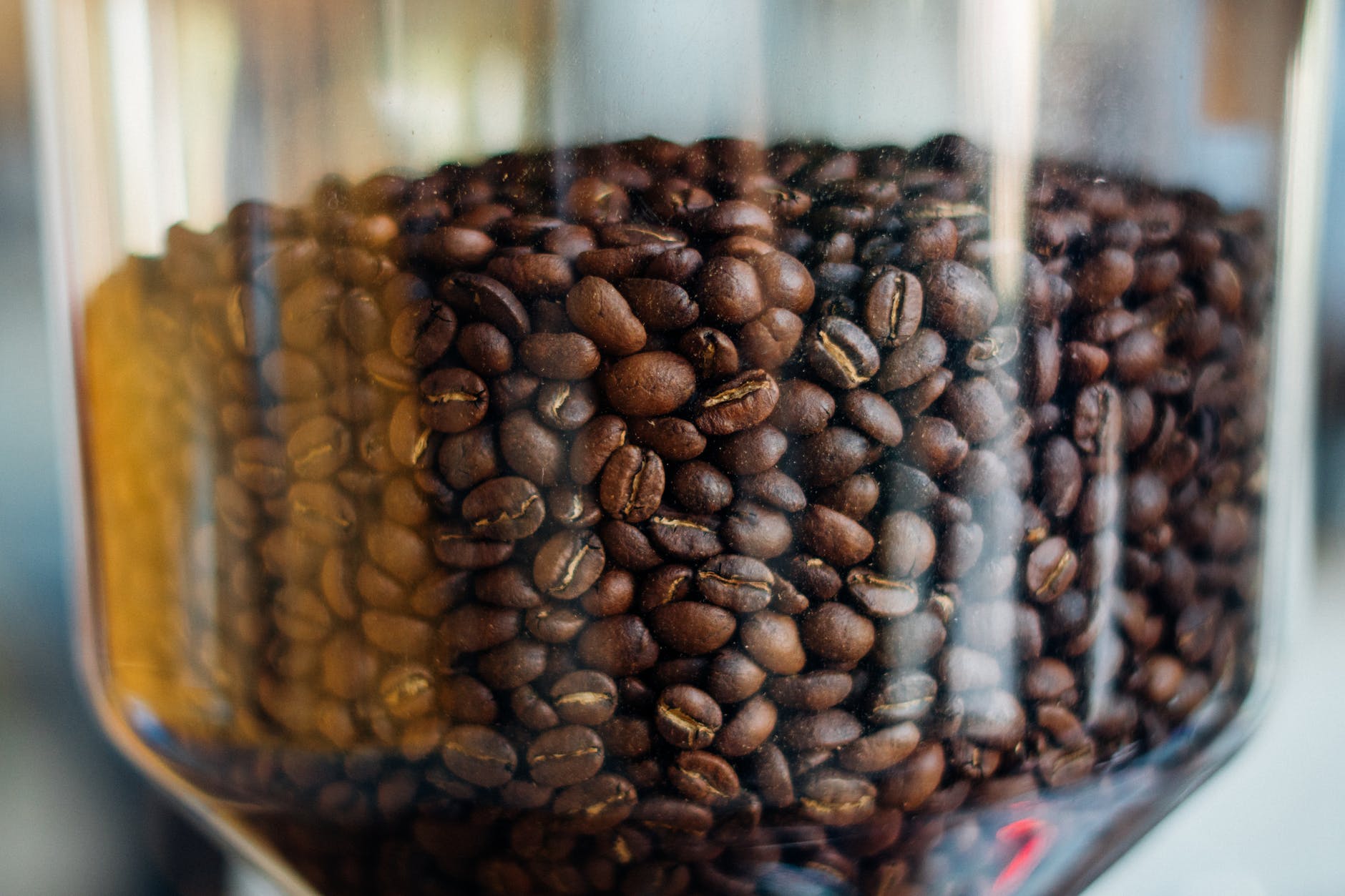 Are You Looking For The Best Coffee Grinder Machine?
In This Article, We Will Breakdown The Top 10 Best Coffee Grinder Machines On The Market.
Before We Get Started With Our Article, We Have Included Links For Each Product Mentioned, So Make Sure You Check Those Out To See Which Is In Your Budget Range.
#1. KRUPS F203 Electric Spice And Coffee Grinder
The dimensions of this coffee grinder are 3.5 x 3 x 6.8 inches and it weighs around 1 pound.
The F 203 is a great machine for the price.
Although it doesn't have a ton of fancy features, the price alone puts it at our number 1 spot.
It promotes full flavor by grinding your favorite coffee beans into a fine ground powder.
With a capacity of 3 ounces, you can produce up to 12 cups of coffee per-use.
The stainless-steel blades make easy work of the coffee beans, grinding them up in seconds.
A lid allows for safe use and operation and a safety mechanism stops the machine from working when the lid is not closed.
#2. JavaPresse Manual Coffee Grinder
The dimensions of this coffee grinder are 1.8 x 1.8 x 7.5 inches and it weighs around 9.4 ounces.
With over 18 settings that can be chosen from, you can make sure that you have complete control over the coarseness of your coffee beans.
This machine produces ground coffee powder with ease and is extremely easy to use.
The hand crank mechanism is very reliable and doesn't produce that loud grinding noise that you often hear with other electric coffee grinders.
It's also much more convenient due to it not needing batteries, power, or anything else to operate.
The Java Presse uses ceramic combo burrs instead of typical stainless-steel blades, this makes it more durable and lasts up to 5 x longer.
Alongside you getting the coffee grinder, you'll also get a coupon that can be redeemed for a free bag of coffee valued at $22.
#3. Hamilton Beach Fresh Grind
The dimensions of this grinder are 3.7 x 3.5 x 7.1 inches and it weighs around 1.3 pounds.
Being an electric coffee grinder, you might be worried about the noise but a great feature of the Hamilton Beach 80335 R is that it's much quieter than other products on the market.
A removable grinding chamber makes for easy filling and then once done it allows for easy cleaning.
Just like our first pick, this coffee grinder supports up to 12 cups of coffee per-use or 9 tablespoons of beans.
The machine uses stainless steel blades to grind everything up and although they aren't ceramic like the JavaPresse, they should still last you for years.
The power cord is hidden and can easily be stored away inside the bottom of the grinder so the machine looks sleek on your countertop.
#4. Mr. Coffee 12-Cup IDS77-RB Coffee Grinder
The dimensions of this grinder are 5 x 5 x 9 inches and it weighs around 1.8 pounds.
This automatic electric coffee grinder comes with variable settings, you can choose from coarse, medium, or fine depending on your preference.
The machine comes with a cleaning system that sweeps the walls of the chamber to reduce mess and also to cut down on waste.
You can choose between grinding 4 to 12 cups of coffee per-use.
You get a power cord that is 25 inches long and although that's short it can still work on most kitchen countertops.
Mr. Coffee offers a 1-year limited warranty on their coffee grinder should you experience any issues.
#5. Kitchen Aid BCG 111OB
The dimensions of this grinder are 7.1 x 4.1 x 3.7 inches and it weighs around 2.6 pounds.
This machine features a powerful 160 W motor that can grind your coffee beans with minimal noise.
Although all-electric coffee grinders will produce some "worrying" and grinding noise, KitchenAid has tried to minimize it as much as possible.
Like many of the other grinders, it features Stainless steel blades, giving you a rich aromatic blend and not distorting taste at all.
The entire grinder is very easy to clean and the bowl, blade, and top cover can simply be placed into a dishwasher, saving you tons of work.
#6. Mueller Austria Hyper Grind
The dimensions of this appliance are 7.8 x 4.4 x 4.3 inches and it weighs around 1.4 pounds.
This machine produces consistent coffee every single time.
You can control the consistency and precision and choose the settings that suit you.
The Hyper Grind is a much better-looking grinder than some other machines in our video, it features a sleek design that will look great on any countertop.
The quality of this machine is amazing, and it is crafted with traditional German precision giving it a long lifespan and consistency for years to come.
#7. Cuisinart DBM-8 Supreme Grind Automatic Burr Mill
The dimensions of this coffee grinder are 10.8 x 7.1 x 6 inches and it weighs around 4.5 pounds.
This machine has a giant detachable chamber that can hold and produce enough ground coffee for 32 cups.
You also get a bean hopper that holds 8 ounces of beans.
The burr grinding produces a uniform grind and optimum flavor.
You can choose between a 4 to 18 cup slide dial depending on how much coffee you want to grind up.
The design is a little larger than other machines in our video, but it can produce a larger quantity and has a sleek stainless-steel design that will fit in with any kitchen.
The motor is heavy duty and will last for years to come and you also get a cleaning brush and scoop to help you keep the machine in good condition.
Each grind cycle is monitored by an electric timer which automatically shuts off the machine when the grinding is complete.
Cuisinart is a very respected brand in the kitchen appliance world and its products are always produced with the highest quality in mind.
#8. OXO BREW Conical Burr Coffee Grinder
The dimensions of this grinder are 7.4 x 12 x 16 inches and it weighs around 4.5 pounds.
This machine uses durable conical burrs to produce uniform grinds with even better flavor.
You can vary the grind size on the machine and choose from a fine up to coarse depending on the type of coffee you want to make.
A one-touch start button makes this machine very easy and simple to use.
The timer will store your last setting, so you can just refill the hopper and get going.
The hopper will hold up to 0.75 pounds of coffee beans and the ground coffee container can hold up to 110 grams which are enough for 12 cups of coffee.
Be warned, you should never use water to clean the inside of the machine and you should always keep it dry.
#9. Hamilton Beach 10-oz Electric Coffee Grinder
The dimensions of this are 4.7 x 8.1 x 4.5 inches and it weighs around 1.87 pounds.
The great thing about this machine is it's very simple to use and has a few customization options for the everyday coffee drinker.
You can choose between coarse, medium, and fine, whilst also choosing between 4, 8, 12, or 14 cups of coffee.
All of this is very simple to change and it makes this little handy coffee grinder perfect for someone who needs basic coffee and doesn't need 50 settings to configure each day.
The 80393 utilizes stainless steel blades to give you easy and durable grinding experience.
The chamber is removable and is easy to fill up and clean.
The machine works on a 1 button system, so select your settings and press go and the machine does the rest of the work for you.
#10. Chefman Coffee Grinder
The dimensions of this machine are 4.5 x 6.5 x 10 inches and it weighs around 2.84 pounds.
The Chef man grinder uses a burr mill system, this helps preserve the aroma whilst also avoiding overheating of the machine.
You can change the settings to choose the fineness of the grinder.
The appliance comes with 17 different grinding options varying between fine to course.
If you have a preference, then this machine should be able to cater to it.
You can grind between 2 and 12 cups each time, so if you're going to make coffee for the family you can grind up a larger batch.
The machine is easily cleanable and you get a cleaning brush included.
Conclusion
So that sums up the top 10 best coffee grinder machine.
We hope you enjoyed this article.
If you did please leave a comment on this article and share it.